Back Pain, is yours like this?
Y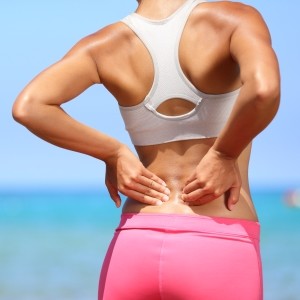 our back pain can really ruin your day, week, month or even year! Surprisingly it's not uncommon for first time client to tell me they've had their pain for years! Especially when most back pain can be managed or even eliminated with the correct treatment. Don't live on pain-killers and anti-inflammatory drugs when there are options to treating your back pain more efficiently and permanently.
If you wake up in the morning and have to think before you move, if you get out of bed as though your twenty years older than you actually are and wish you could sleep for another few hours just to get a bit more energy to start the day, then listen up, things can change. If you have to grunt your way through the day because of your pain and have to think first before moving quickly (in case that pain shoots through you like you've just been tazered!), then help is at hand. If you dread having to bend down to pick that bottle of milk from the fridge door in case your back locks up like you've been kicked by a mule, then I have good news for you. If you fear going out for a night out with friends and are worried that they might mistake your back pain for looking for sympathy because they don't understand how bad this actually feels (does anybody?), then there is something you can do. I'll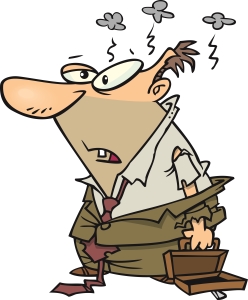 explain…
Most back pain is incorrectly diagnosed and therefore you end up with a completely ineffective treatment that at best takes the edge off the pain for a short time, or at worst does nothing (but you still keep doing it because..?) It may be that you have received incorrect treatment in the past and have got so fed up with some of the hogwash that you have been told that you now manage your back pain by yourself, living on pain-killers and anti-inflammatory drugs that are only meant to be given short-term and should never be taken as a cure (and indeed can be dangerous if done so)
I use a combination of muscle stretching and joint mobilising techniques and occasionally a little gentle electrotherapy with some massage to get you back in good health again. With osteopathy and the other techniques I employ to treat back pain, I can have you waking up in the morning and getting out of bed like you want to take on the day. You'll feel full of energy and be wanting to take on new challenges (instead of shying away from anything new) You'll look forward to engaging in new activities, sports or hobbies that would have only filled you with dread a few weeks before. You will be happy to help others, you'll be enthusiastic at work, at play, and you'll be going to bed at night with energy to spare and looking forward to what new adventures tomorrow may bring.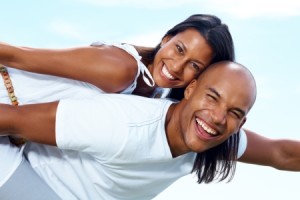 So if you suffer with back pain, for any length of time then do yourself the biggest favour your back could ask of you and give me a ring on 077-1024-4390 and book yourself a consultation with me. We will take an hour to find out what's causing your back problem and start some gentle treatment that will have you on the way back to a normal, healthy and active (pain free) life. Don't delay, your back will thank you for it. Do it today and start that journey back to pain fee, activity and an enjoyable "rest of your life"
Call 077-1024-4390 for an appointment today