Back Pain, Nuneaton Osteopathy Clinic
Back pain causes more off work days than the Flu! It can also seriously affect your social life when any activity risks more back pain!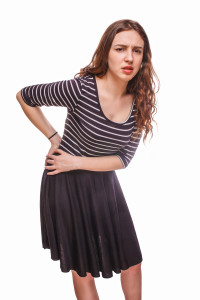 Don't rely on continuously taking painkillers to get you through the day or wearing restrictive belts and gimmicky back gadgets to ease or just hide your pain. You can get effective and lasting pain relief with osteopathy.
My name is Tom Harper, and I am a full qualified and Registered Osteopath. Osteopaths are trained to diagnose your problem and get you back to A1 health quicker than the rest. We know just what you need to relieve your pain effectively and stop it from returning in the future.
Call today on 024-7722-0911 to book an appointment with me and stop your pain in its tracks – say goodbye to back pain – forever.